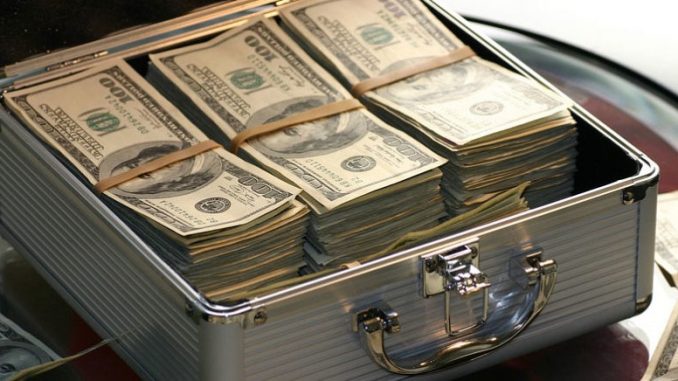 "Billion Dollar Turkish Unicorns/Startups" on the Horizon
In my previous article, I mentioned that Turkish Sovereign Wealth Fund has been established by Turkish Government and the National Lottery Administration has been added to the resources of the Fund. According to a decree released in the Official Gazette this week, Billions of Dollars' Worth of Assets to be transferred to Turkish Sovereign Wealth Fund. Current transferred companies and total asset sizes are as follows;
National Lottery Administration (Milli Piyango) (Total Asset Size ~210 million USD)
TC Ziraat Bankasi AS (Total Asset Size ~93 billion USD)
TPAO (Total Asset Size ~366 million USD)
Turk Telekom AS (6.68% Government Share of Total Asset Size ~493 million USD)
Turkiye Halk Bankasi AS (51.11% Government Share of Total Asset Size ~29.4 billion USD)
Turkish Airlines (49.12% Government Share of Total Asset Size ~7.5 billion USD)
Boru Hatlari ile Petrol Tasima AS (BOTAS) (Total Asset Size ~5.5 billion USD)
Posta ve Telgraf Teskilati AS (PTT) (Total Asset Size ~1.1 billion USD)
Borsa İstanbul AS (73.6% Government Share of Total Asset Size ~1.67 billion USD)
Turksat Uydu Haberlesme Kablo TV İsletme AS (TURKSAT) (Total Asset Size ~586 million USD)
Eti Maden İsletmeleri Genel Mudurlugu (Total Asset Size ~685 million USD)
Cay Isletmeleri Genel Mudurlugu (CAYKUR) (Total Asset Size ~877 million USD)
Turkey's Defense Industry Support Fund (Transferred Fund Size ~810 million USD)

MAINOS!

In total, it adds up to $142.2 billion dollars. Including the 2.3 million square meters of land belonging to Treasury and many more, we are talking about nearly $200 billion-dollar value of assets. According to Sovereign Wealth Fund Rankings, my estimation, this figure will put Turkey on the position of the 12th biggest Wealth Fund in the world.
One of the goals of the Fund is to provide liquidity for Small & Medium Size Enterprises and Startups to be a global player. The Fund may support Startups based on projects or directly infusing capital in return of equity. The latter is the case where we can possibly see more unicorn companies valued at over $1 billion in the very near future from Turkey if startups will be backed by the Fund.
The Board members of the Fund are appointed as follows;
Mehmet Bostan (Chairman & CEO)
Kerem Alkin
Himmet Karadag
Yigit Bulut
Oral Erdogan
I personally suggest the following to the Board Members of the Fund;
Provide new programs for Startups especially in high tech industry, a new type of liquidity window where Startups can apply for and get financing easily
The Fund shall create a tech Fund(sub-fund) for buying shares of VC backed Startups, especially the ones already completed Series A, B or C (before IPO phase)
Turkish Sovereign Wealth Fund or the Sub-Tech Fund shall back and support global technology Funds such as Softbank's record-setting technology Fund backed by Oracle, Apple, Qualcomm and Foxcom. It should also be noted that Abu Dhabi's Sovereign Wealth Fund is also discussing with SoftBank's Visionary Fund. Similar approaches need to be adapted quickly
I have been member of Turkish Mobile Service Provider Businessmen's Association (MOBILSIAD) since 2015 and one of the board members of the Fund as stated above is Mr. Kerem Alkin, who is the Chairman of MOBILSIAD. I remember back in May 2015 a new regulation imposed by the Government – which I believe affected Mobile Marketing companies badly in Turkey- and how Mr. Alkin, his team and members of MOBILSIAD had worked and lobbied/negotiated with Government officials in favor of member companies of MOBILSIAD. I think Mr. Alkin is very well fit since he knows the sector, startups and his vision could support my ideas above.
To summarize, establishment of Turkish Sovereign Wealth Fund is a historical moment and finally local startups shall be backed on a global scale with local sources.
Hopefully more UNICORNS to come…
Erhan DOGAN